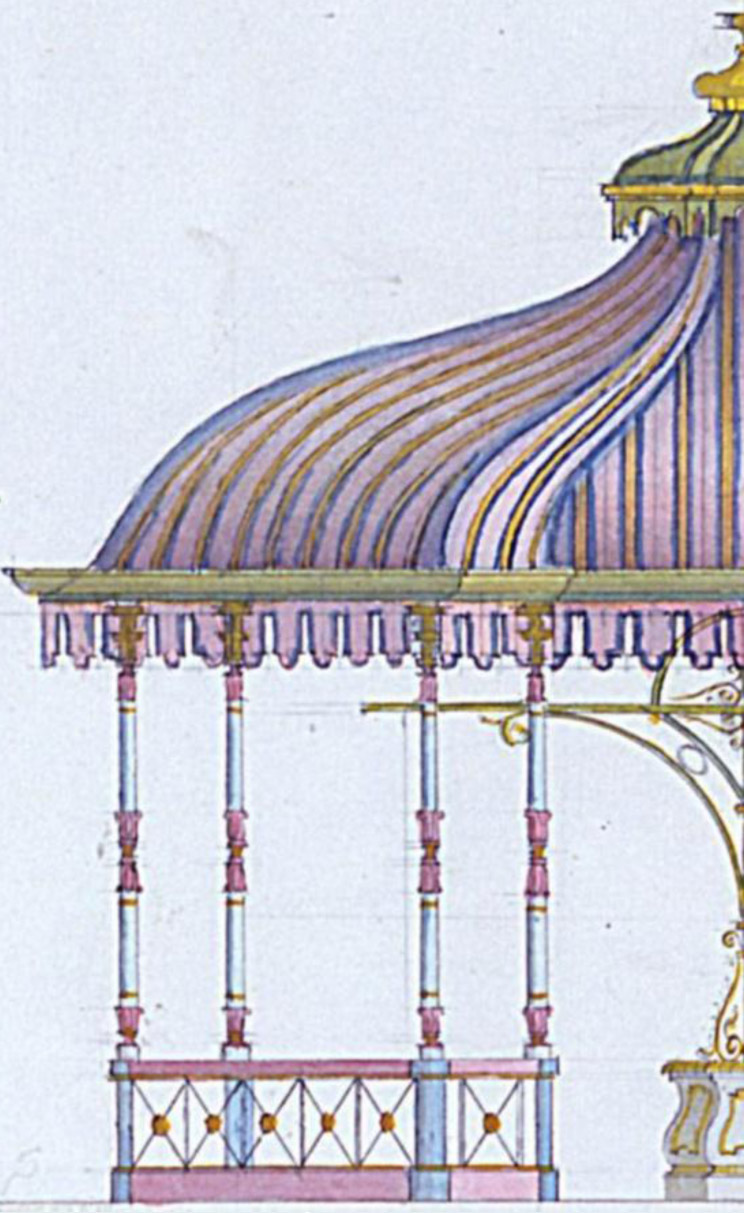 We are happy to invite you to the new ReGiS and Centro documentazione Residenze Reali Lombarde event, possible thanks to the attendance of the Consorzio di Villa Reale e Parco di Monza!

The meeting "Loisir nei  Giardini Reali di Monza tra passato e futuro", will take place the 28th of november 2013, 15.30, at the Teatrino di Corte della Villa Reale.
Openings and greetings:
Lorenzo Lamperti, Direttore Consorzio Reggia di Monza

Francesca Dell'Aquila, Assessore alla Cultura del Comune di Monza
Interventions:
Laura Sabrina Pelissetti, Il gioco e l'intrattenimento nella storia del giardino
Marina Rosa, Il progetto dalla storia al bambino al design: alcuni spunti dai
disegni dei giardini reali di Monza.
Rodrigo Rodriguez, Michele Ziini, Giochi per la storia: un progetto in corso
Giochi nei Giardini Reali, a cura degli amici AMCF Monza e Brianza
The event is free of charge. We wait for you!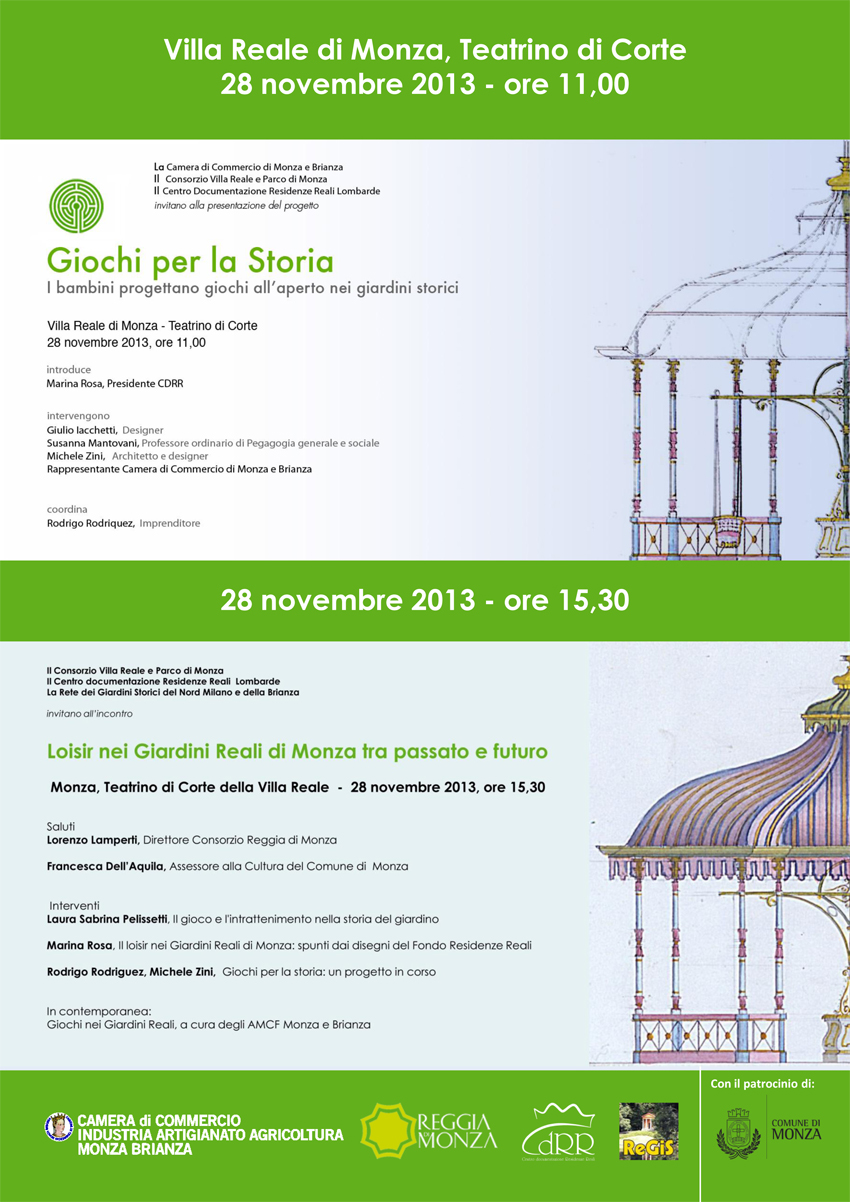 Journal review: Il Cittadino di Monza, 12/12/2013
We'd love to thank Rosella Redaelli and ReGiS friends Alessandra e Augusto for the segnalation of the article!!
Journal review file to download in pdf:
Il cittadino – 12-12-2013- ReGiS